YCP Solidiance can help your business enter and grow in China through on-the-ground research and analysis on consumers, the competitive landscape, and other important factors for success.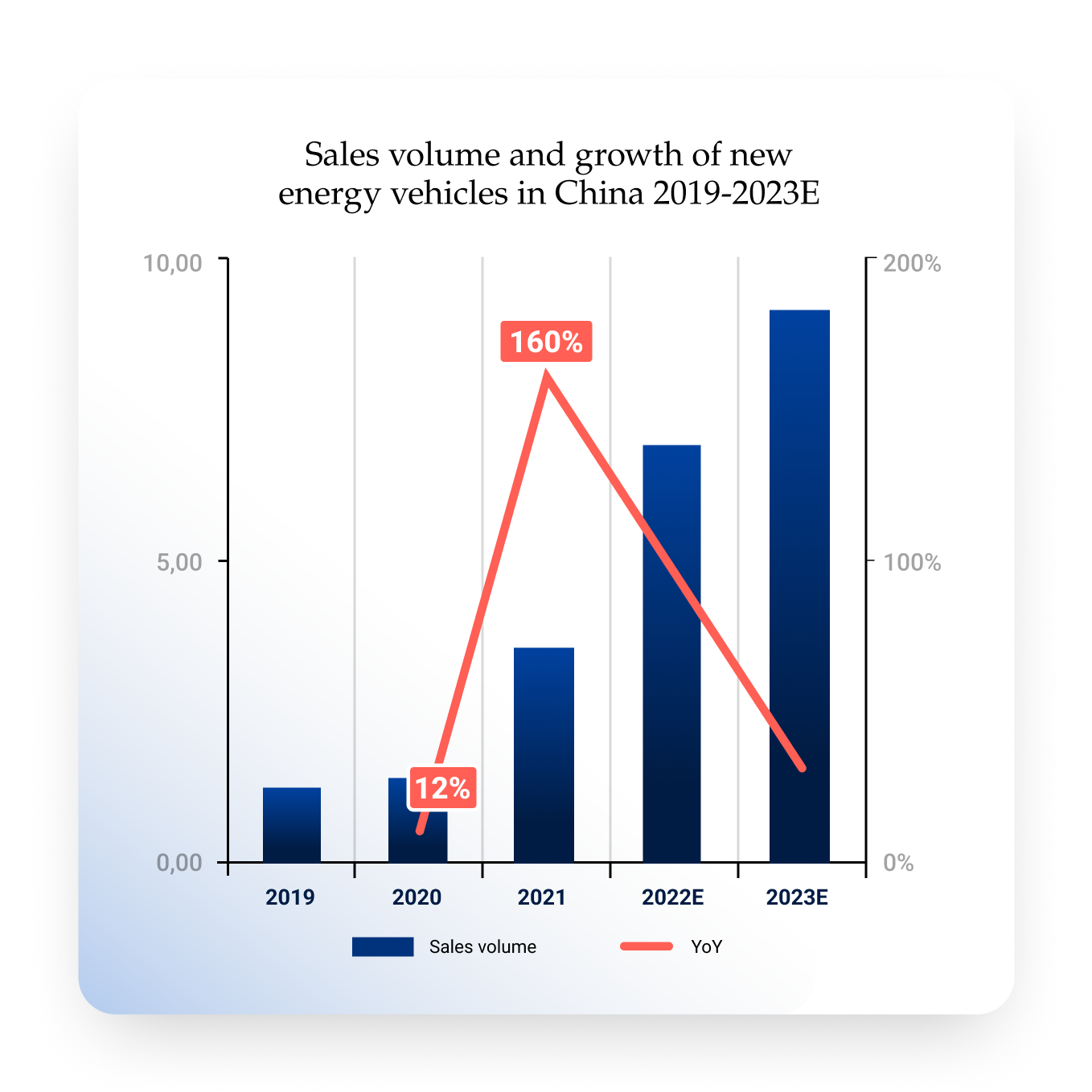 The development of New Energy Vehicles (NEVs) is a strategic measure for China to deal with climate change and promote green development. In the short-term, the main goal is to enhance the competitiveness of China's NEVs by 2025 through breakthroughs in key technologies. In the medium- and long-term, China's NEVs are expected to be at an advanced international standard, with top brands having strong global competitiveness by 2035. In addition, a complete industrial chain has been developed from upstream raw materials to aftermarket, bringing more opportunities for business within the whole China NEV market value chain.

YCP Solidiance has rich experience across the automotive industry, including in NEVs. Our China team has been involved in various projects within the sector and can help you minimize risk through finding the right strategies and the most compelling plans to achieve growth.