YCP Solidiance's China team has supported many businesses by identifying the right market opportunities, developing ideal strategies, and executing plans to grow in the country's dynamic renewable energy market.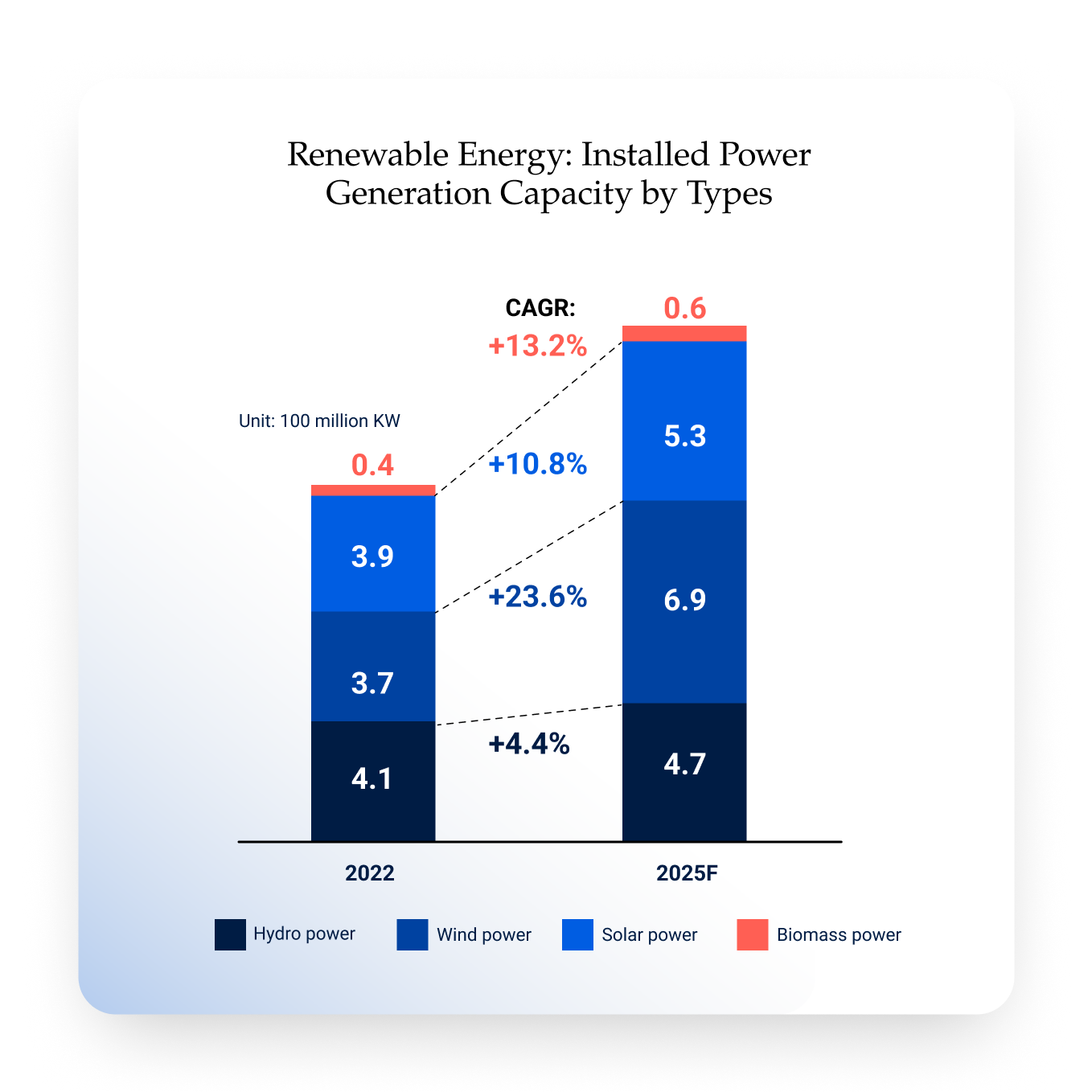 To realize the objective of "Carbon Peak" by 2030 and "Carbon Neutral" by 2060, the Chinese government has made an aggressive plan for renewable energy development. This trend has also driven the development of related segments like energy storage technology, smart grid, distributed power generation, silicon chips, and batteries. Many Chinese solar companies are eager to understand how to expand strategically in the global market, which is considered one of the key drivers of the country's economic development in the coming years.

YCP Solidiance's China team has considerable expertise in the energy sector. The team evolves with the development of Chinese renewable and clean energy, covering areas like power plants, power distribution, and end users. We have supported many companies, from start-ups to conglomerates, in developing their business plans in this sector.