Malaysia's total healthcare spend has more than tripled in the last decade, going from RM33 billion in 2010 to an estimated RM72 billion in 2022.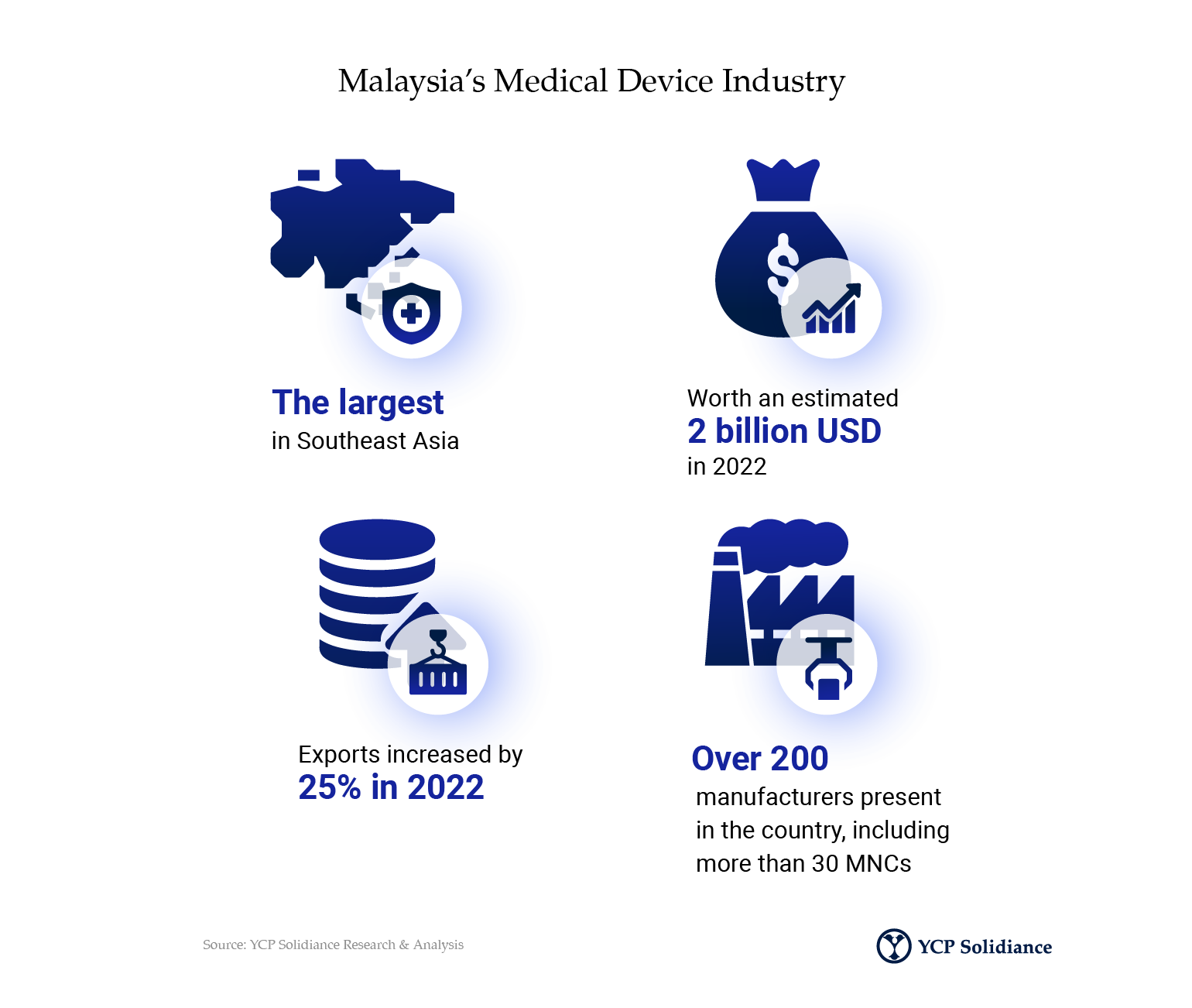 These numbers, which currently equal to around 5% of national GDP, are expected to grow steadily between 8 to 9% year-on-year until 2025. The Malaysian government has designated the healthcare industry as a National Key Economic Area, with the medical device sector being heavily prioritized as a focal point for innovation and development.

Aside from providing high-value products such as cardiac pacemakers and electro-medical equipment, Malaysia is aiming to be a premier medical tourism destination in ASEAN, providing specialized services in cardiology and fertility. This presents several growth opportunities for both local and foreign investors to help meet the ever-changing needs of the domestic market.

Malaysia is strategically located as a gateway for medical device manufacturers, distributors, and investors to access new markets within Southeast Asia and even beyond. We can aid potential clients and investors in navigating the complex ins and outs of the Malaysian healthcare system, and in identifying the best opportunities for growth through data-driven strategies and extensive experience from a variety of disciplines.