After experiencing a steep decline due to the onset of the COVID-19 pandemic in 2020, the Philippines' construction industry is expected to bounce back as projects resume. The industry is projected to grow 21.2% from 2020 to 2023, and then a further 9.6% until 2025 at a value of 8.4 billion USD.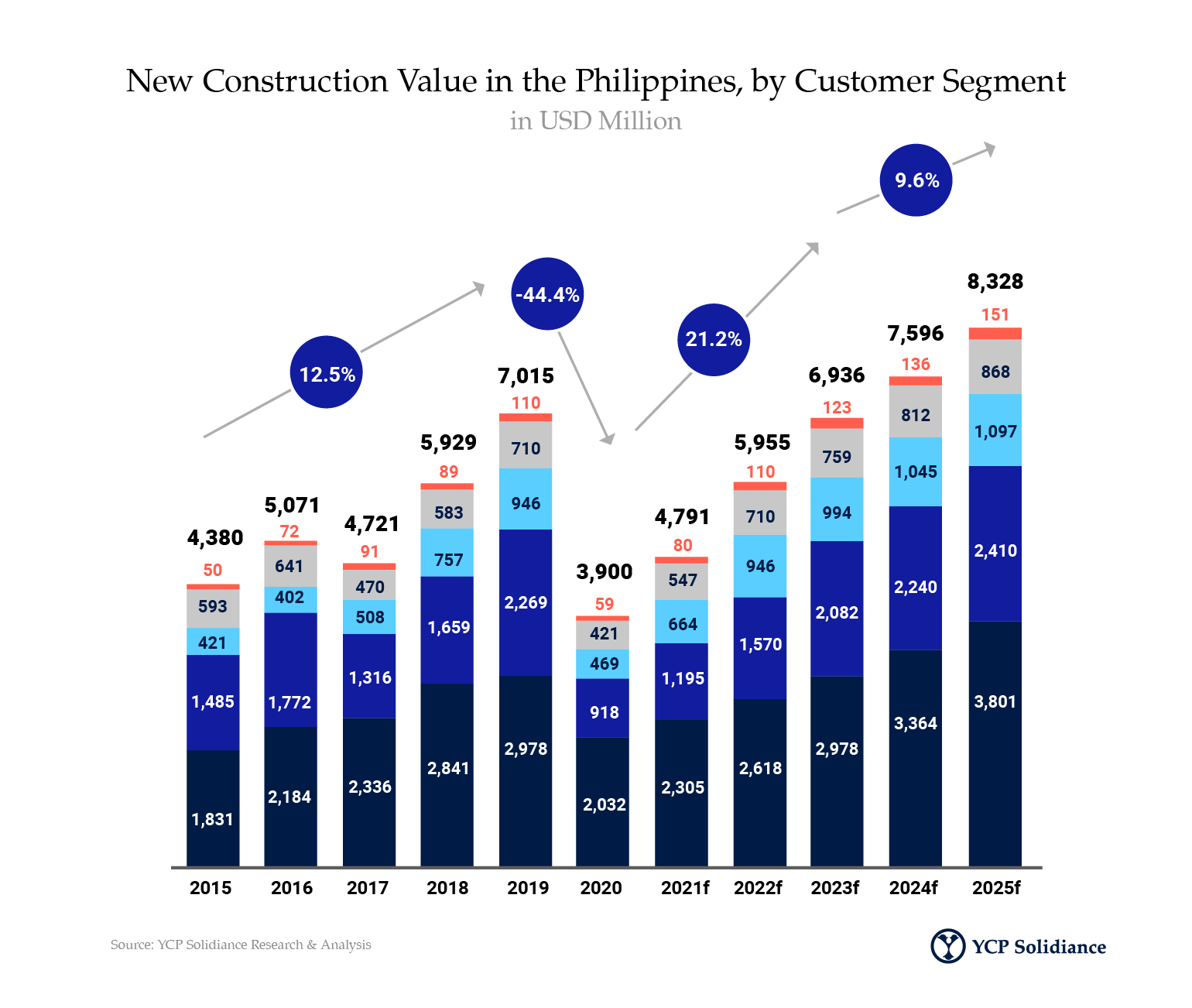 The Philippine government views the industry as a key pillar to economic growth and has heavily prioritized infrastructure development across the nation. As the country bounces back from the pandemic after 2020, double-digit growth rates are seen across the various sectors of construction, most notably among Industrial buildings, driven largely by the booming logistics and warehousing market. This growth, however, is expected to taper and stabilize from 2023 onwards, returning to the levels seen prior to the pandemic.

Development of new infrastructure will be crucial to the Philippines' economic outlook, and as such, collaborators—particularly players in related industries who can offer innovative and technologically advanced ways of working—are needed.