YCP Solidiance's local professionals have extensive experience in identifying the correct markets and opportunities for clients wanting to grow in Southeast Asia through data-driven research and strategy that minimizes risk.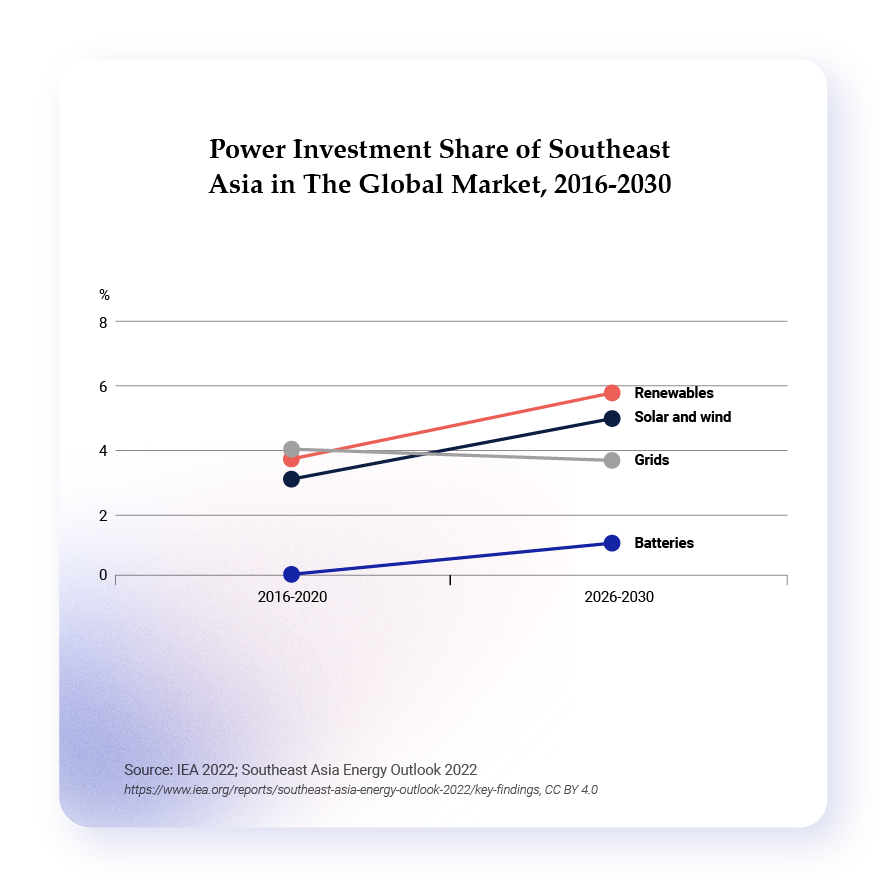 Despite Southeast Asian governments enacting long-term plans to fulfill ambitious targets set out during the United Nations Climate Change Conference (COP26) in 2021, the region has a long way to go to be able to achieve its goals by the target year of 2030. Energy demand in SEA has increased by an average of rate of 3% annually over the past two decades, making energy security a crucial topic for many of the region's governments. Targeted investments in renewable and clean energy are being accelerated, but involved stakeholders need to upgrade their understanding of renewables, develop the necessary regulations and frameworks, and address the loopholes in the sector for success.

YCP Solidiance's team of local professionals in our Southeast Asia offices have considerable expertise in helping companies from start-ups to conglomerates develop the relevant plans to thrive in the region's energy sector. Our professionals have experience in finding the right market opportunities, audiences, and areas for investment while minimizing cost and risk.