YCP Solidiance provides specialized market research to help companies thrive and adapt in Southeast Asia's healthcare sector by pinpointing the correct audiences, products, and services for maximum return.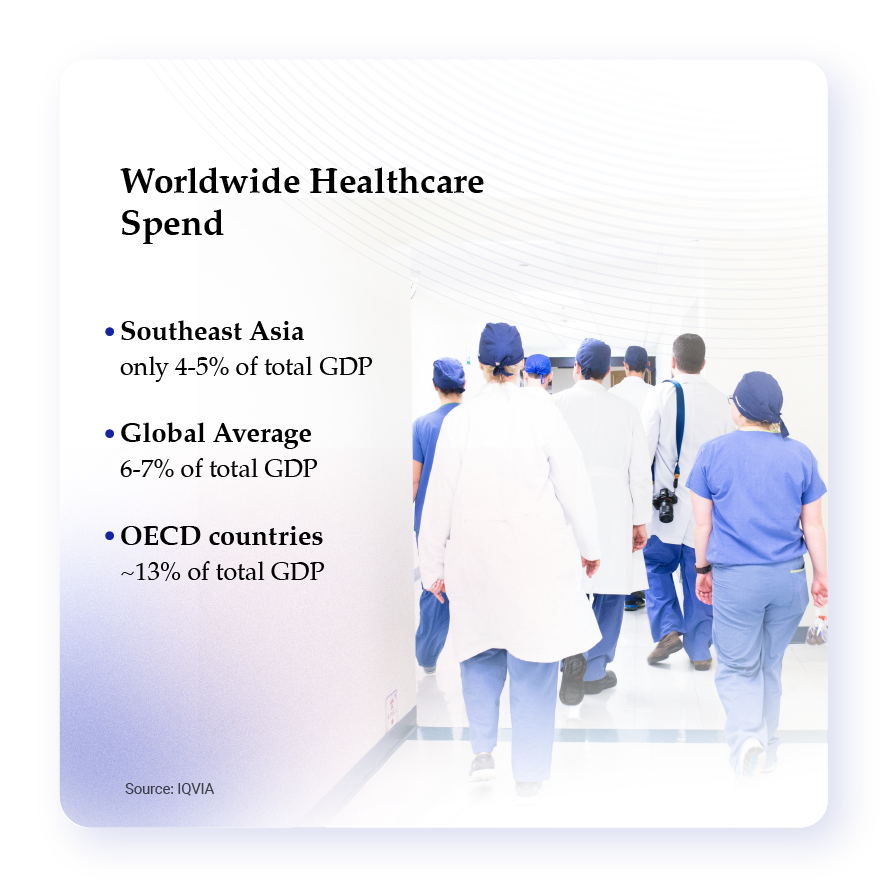 The healthcare industry in Southeast Asia is evolving, fueled partly by the onset of the COVID-19 pandemic and the changing needs of the population. According to the World Health Organization (WHO), the total healthcare spend of countries in ASEAN only amounts to 4% of the region's total GDP—a figure that is set to change as countries increase their per-person healthcare spending to account for aging populations, increase the number of and compensation for healthcare workers, and invest in better infrastructure and technology. Medical tourism is also becoming an area of interest and investment for Southeast Asian countries, as well as medical devices and creating smart hospitals powered by Internet of Things (IoT), artificial intelligence, and other digital technology.

YCP Solidiance offers our advisory services across a wide array of healthcare sub-sectors, including pharmaceuticals, medical devices and technology, medical insurance, and hospital and clinic administration and infrastructure. We work with clients ranging from start-ups to large conglomerates, providing high-impact solutions that deliver impressive results.