YCP Solidiance helps logistics companies enter and grow in Asia Pacific, prioritize the right opportunities, and make the right investments.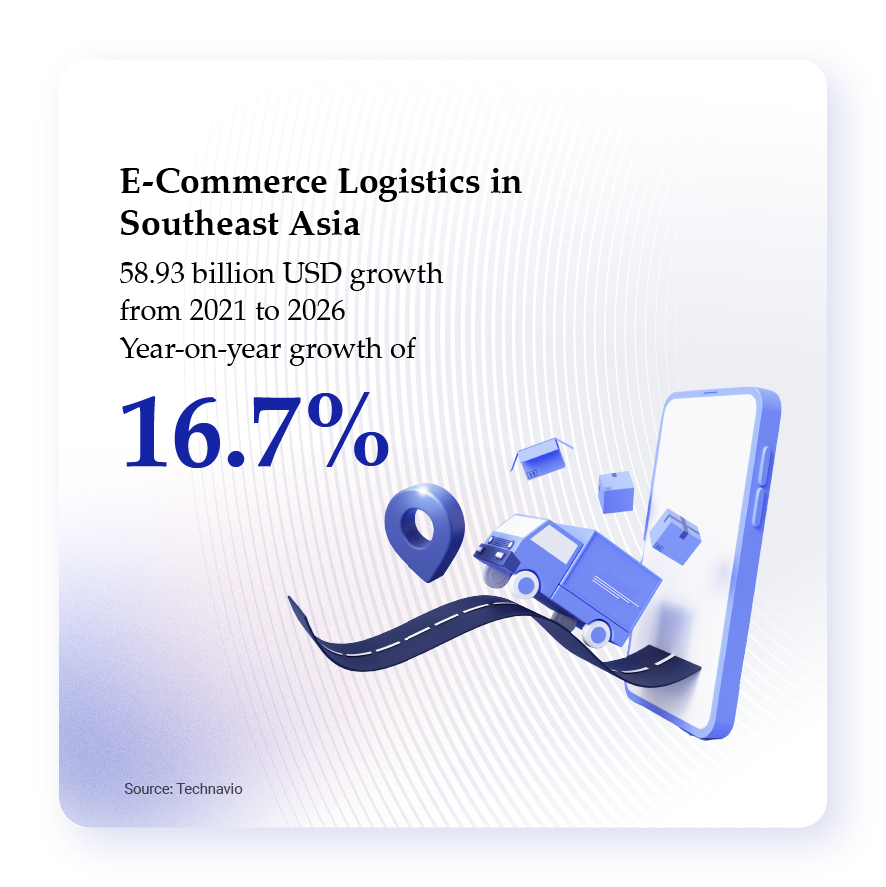 Over the past 15 years, Southeast Asia's logistics industry has undergone a rapid transformation further accelerated by the COVID-19 pandemic. Asia is fast becoming a global hub for logistics, with express delivery and cold chain logistics seeing unprecedented growth. E-commerce and warehouse logistics are also key areas for investment in the region, with Indonesia, Vietnam, and Thailand projected to be key hubs in SEA. However, many countries in Southeast Asia have yet to see advanced development in digitalizing their logistics operations compared to their Asia-Pacific and Western counterparts, who are utilizing technology such as Internet of Things (IoT), robotics, and artificial intelligence to ease the burden of complex logistics systems.

YCP Solidiance has worked with some of the world's leading logistics companies, helping them expand their business across Southeast Asia by making the right investments, navigating complex government processes, developing the right strategies to minimize risk, and identifying the correct audiences and partners to foster growth.