YCP Solidiance develops high-impact solutions for companies looking for opportunities to grow in Thailand agriculture.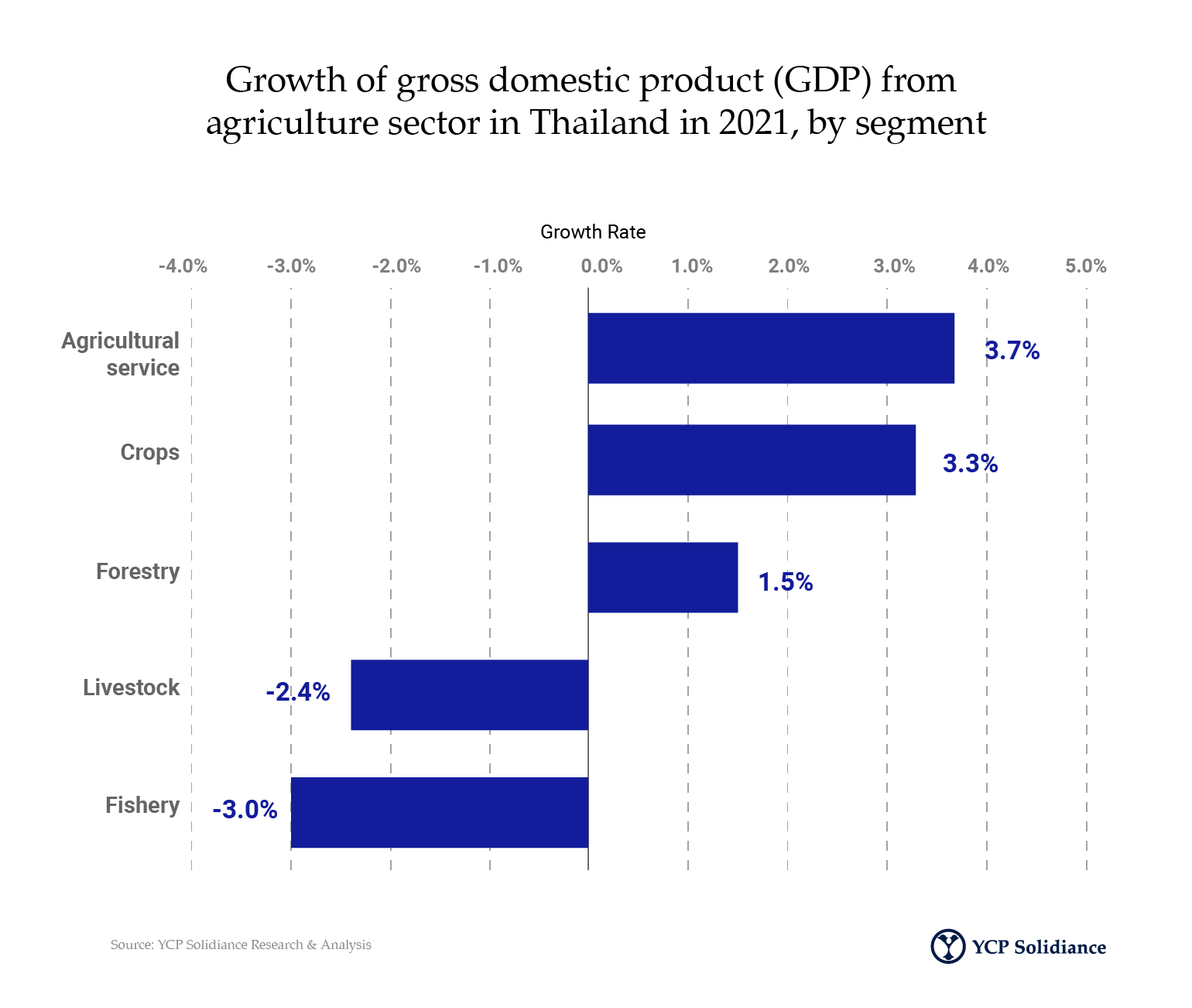 Contributing 9% of total GDP value and serving as the 12th largest in output worldwide (as of 2019), Thailand's agricultural sector remains vital to the country's growth in this post-pandemic era. Despite COVID-19 challenging global projections, agricultural services reported positive growth in 2021, while Q1 2022 saw a promising boom in the crops segment for rice, sugarcane, pineapple, rubber, and palm oil.

However, there is still much room to grow within the industry, especially considering that 70% of Thailand's 13 million farmers are aged 40 and older, and are facing difficulties to find successors to continue their business once they retire. This issue of vocation, where it is more and more difficult to convince the younger generations to take over farming jobs, coupled with a problem of having to constantly increase productivity levels, will soon need specialized help to ensure that productivity and efficiency are kept at a maximum. The recent legalization of marijuana within the country is also expected to add to current demand, which entails the evolution of the very traditional industry through technology solutions.

Market opportunities are ripe for tech providers who can help farmers find agritech solutions that will help boost farming efficiency, productivity and yield, such as calendar apps to help farmers with seasonal crops, or drones that can fertilize plants more effectively, efficiently and with higher precision. Our professionals can help companies enter and understand the robust agricultural sector, assisting with in-depth market assessment, and research, foster end-to-end partnership, devise new business models, new ways to go-to-market, and provide marketing support to launch new solutions for the agricultural market.