YCP Solidiance's local professionals can provide in-depth, data-driven market research on the best opportunities in Thailand's automotive industry.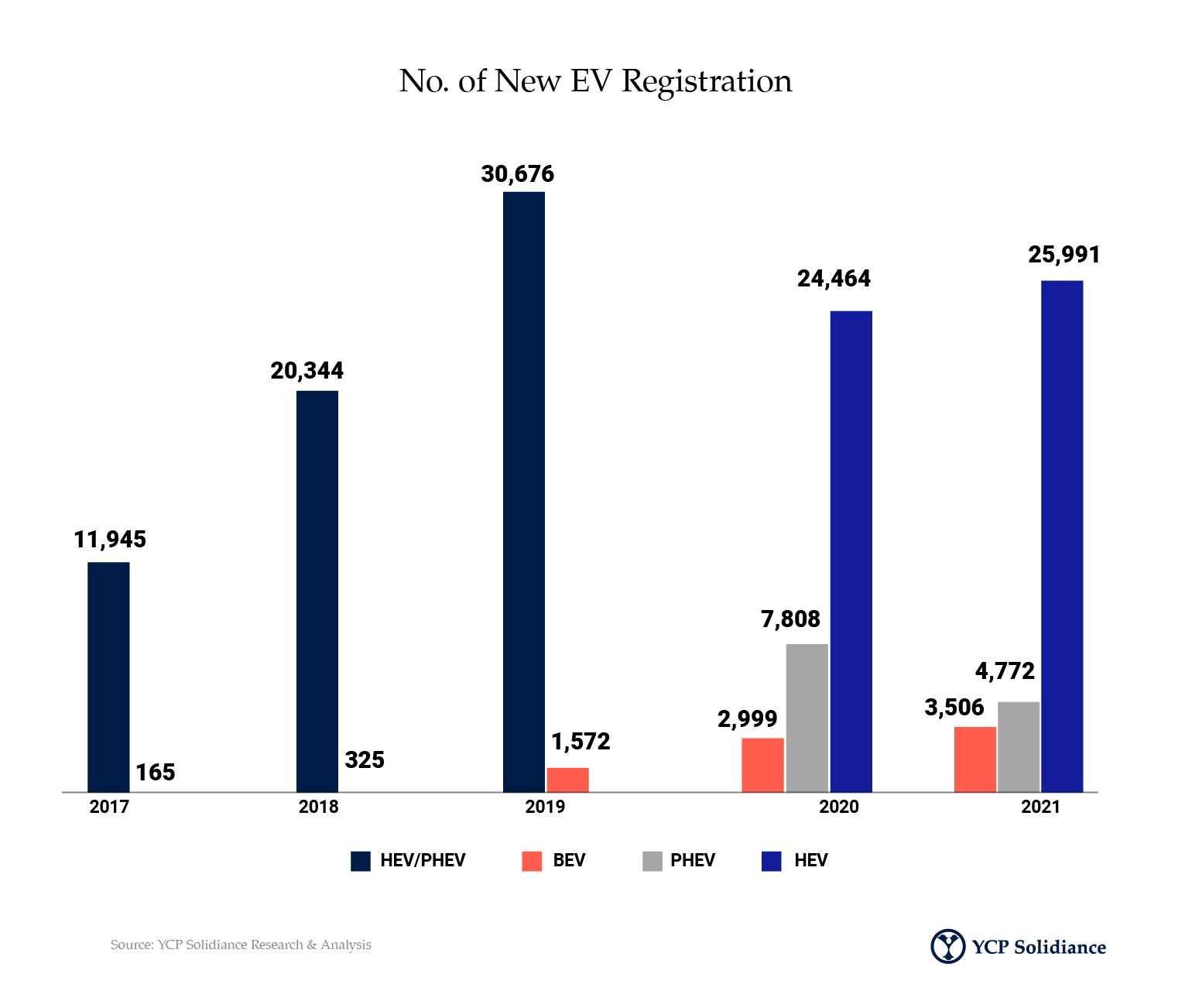 Thailand's electric automotive industry is showing fast-paced growth: as of 2020, 1,897 electric vehicles (EVs) were sold in the country, with a projected growth rate of ~45% by 2025 to reach an estimated ~886 million USD in market value. The industry is being driven by long-term investments from both the public and private sectors, particularly with charging infrastructure that makes EVs more accessible to the greater public.

The Thai government is also actively promoting the adoption of EVs through the development of EV charging infrastructure, with the BOI implementing a five-year corporate tax exemption for investors in EV charging stations. The localization of EV manufacturing also provides ample initiative for consumers to consider the shift to EVs as prices will be more competitive.

Market opportunities abound for investors and players who want to enter the Thailand EV industry as it grows out of the nascent stages. Our professionals have extensive knowledge of Thailand's local demographics and market needs and can provide interested investors and players with data-driven insights and solutions to identify the correct opportunities. Beyond the EV market segment, our consultants have a vast experience of the automotive aftermarket in Thailand, with more than 50 consulting projects advising car, bus, trucks OEM and tier 1 part and solution makers (automotive coating, automotive glass, batteries, tires, engine oil, collision parts) to grow, expend and disrupt the Thailand aftermarket scene.