Goals developed and revisited during the 2021 United Nations Climate Change Conference (COP 26) have only further emphasized the need for countries to accelerate renewable energy policies, and Vietnam is no exception.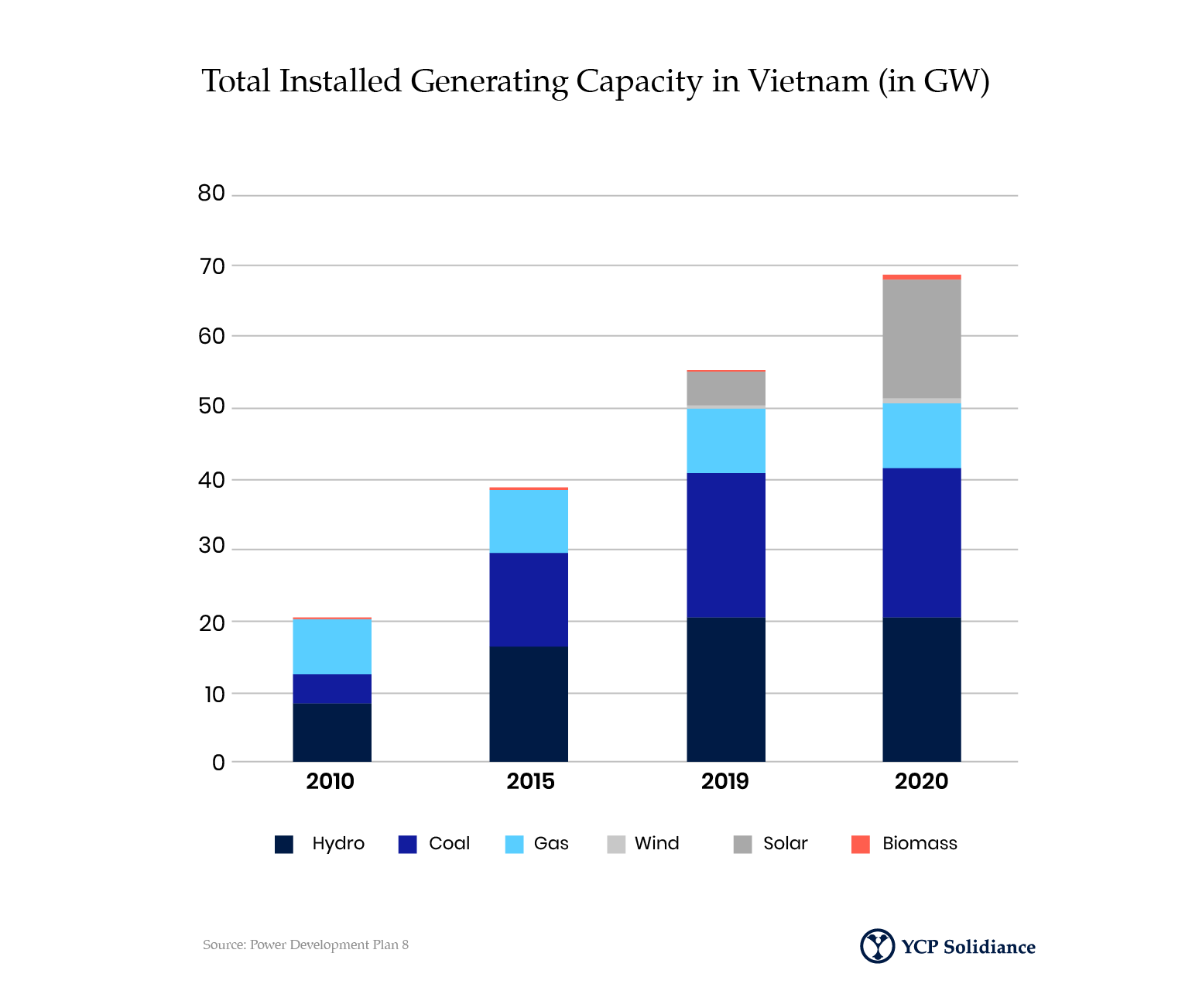 Despite the continued dominance of carbon-intensive energy sources such as coal, Vietnam's rapid industrialization over the past two decades has spurred on action from the government to invest in a greater variety of energy infrastructure, such as renewable energy.

The Vietnamese government is due to complete drafting Power Development Plan VIII (PDP8), which will run from 2021-2030 with the aim to reduce the overall percentage and usage of traditional carbon-intensive energy sources. The introduction of incentive programs and feed-in tariffs (FiT) have previously helped increase the number of solar and wind energy sources in the country, but the primary goal is to diversify Vietnam's energy mix to ensure energy security for the long-term future.

The current energy transition is focused on several key areas beyond renewable energy, including Liquified Natural Gas (LNG) and battery storage systems, which can be connected to renewable energy to reduce issues of intermittency and curtailment and stabilize their connections to the national grid. The shift towards alternative energy sources presents exciting opportunities for both local and foreign investors, as well as energy developers and tech companies looking for sustainable partnerships.