Digital technology is transforming the healthcare industry in Vietnam. With major socioeconomic and demographic shifts changing the landscape of how consumers interact with healthcare professionals and establishments, digitalization is proving to be a long-term solution to lingering operational, efficiency, and cost problems.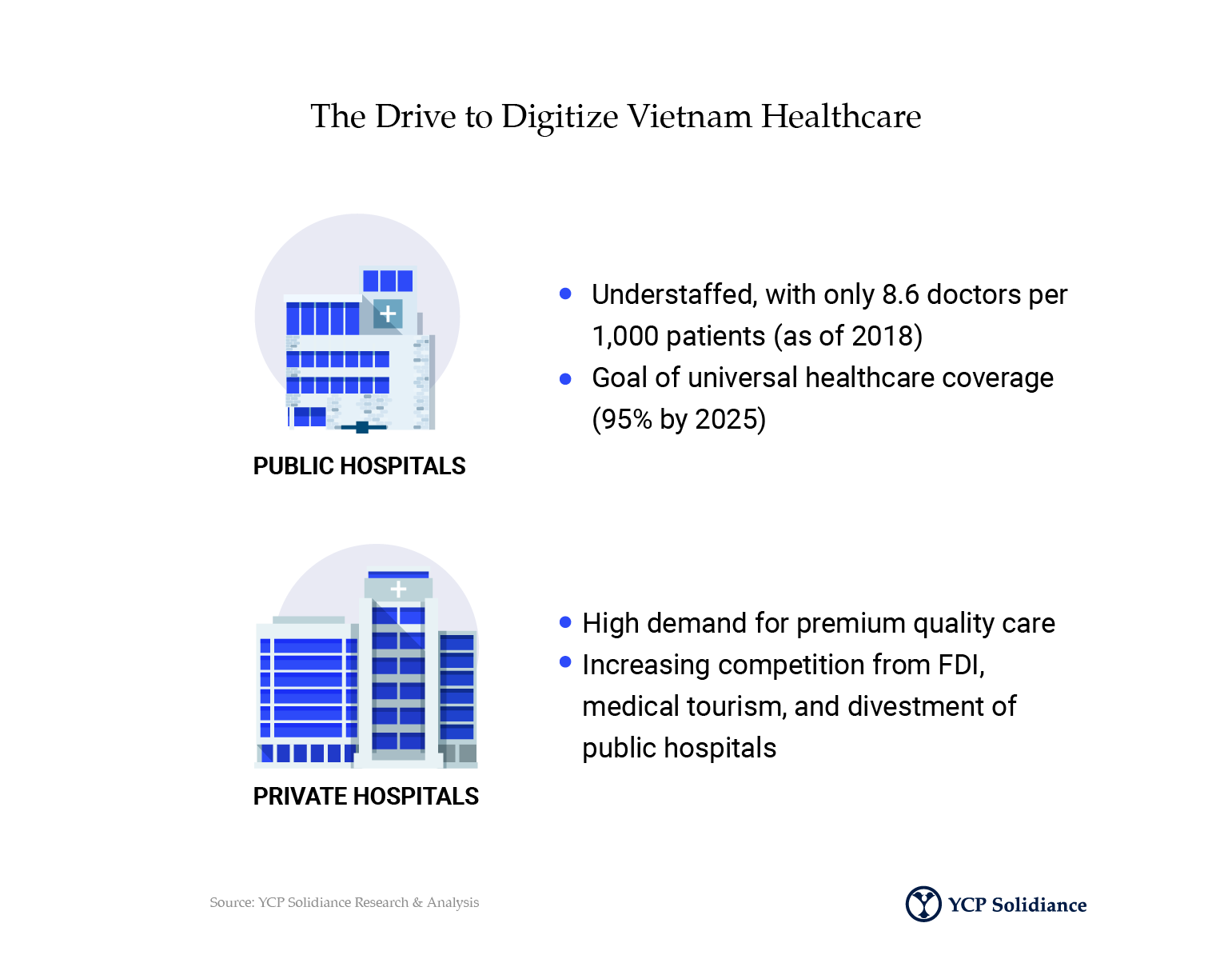 Currently, both public and private hospitals in Vietnam are in the nascent stages of becoming "smart" providers to better serve the Vietnamese people, focusing on digital solutions such as telemedicine, artificial intelligence (AI), robotics, Internet of Things (IoT), and other applications.

However, while Vietnam's healthcare expenditure per capita is expected to grow 9.2% annually from 2009 to 2025, much of the spending is expected to be primarily through the already overcrowded public hospital system. Investments are needed to update medical equipment, devices, and facilities. These developments present market opportunities for stakeholders, both local and foreign, to use innovative and cost-effective solutions and partnerships across the country in a variety of sub-sectors.